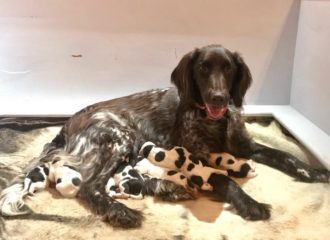 C Litter Newborn Photos
Our "C" Litter finally hit the ground! We were expecting six pups for this litter but Lou figured she would surprise us with a few extras. Five gorgeous females and four handsome males made their debut on February 21, 2018. Pups are all doing well and gaining weight each day. Lou is once again a...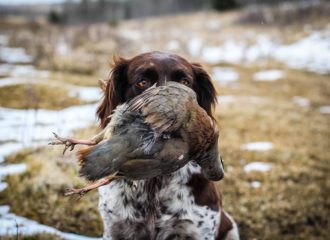 Four Point's "B" Litter Confirmed
It has been a busy spring for us here in Alberta. We had the unfortunate event of Four Point's Alberta Bound (Alta) get hit by a truck beginning of March. We had her second set of follow up x-rays beginning of June and are happy to announce that she is almost completely healed and her...