Four Point's Alberta Bound X Camilo Matice Van De Chesannehof, Spring 2019
This breeding will be done by live cover and will be Alta's first litter. Alta comes from exceptional bloodlines, four NAVHDA Versatile Champions from her dam side and "elite" breeding from her sire Zandor. She has inherited both her sire and dam's intelligence and intensity in the field, and she has a phenomenal nose. She is a calm and loving pet in the home and loves to work. Alta's grandmother, Hunting Hills' Nixie Rae, has the tightest /best hips for the breed in the United States. She ran her NAVHDA Natural Ability Test at four months of age and earned a 98 Prize III. Alta is the youngest Small Munsterlander in North America to Prize. She ran her NAVHDA UPT test summer of 2018 and earned a Prize III. Alta has a very staunch point and loves to hunt both upland and waterfowl.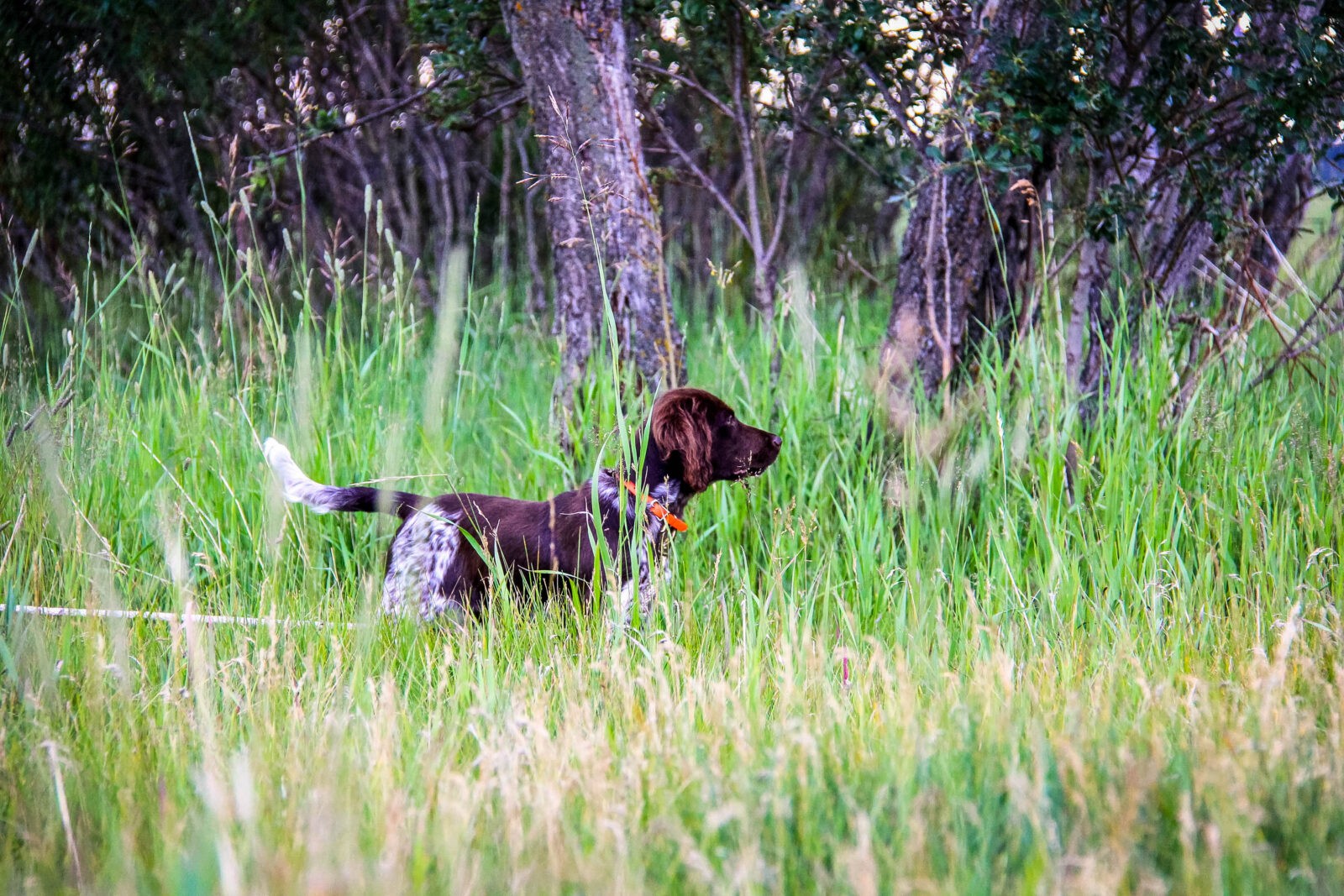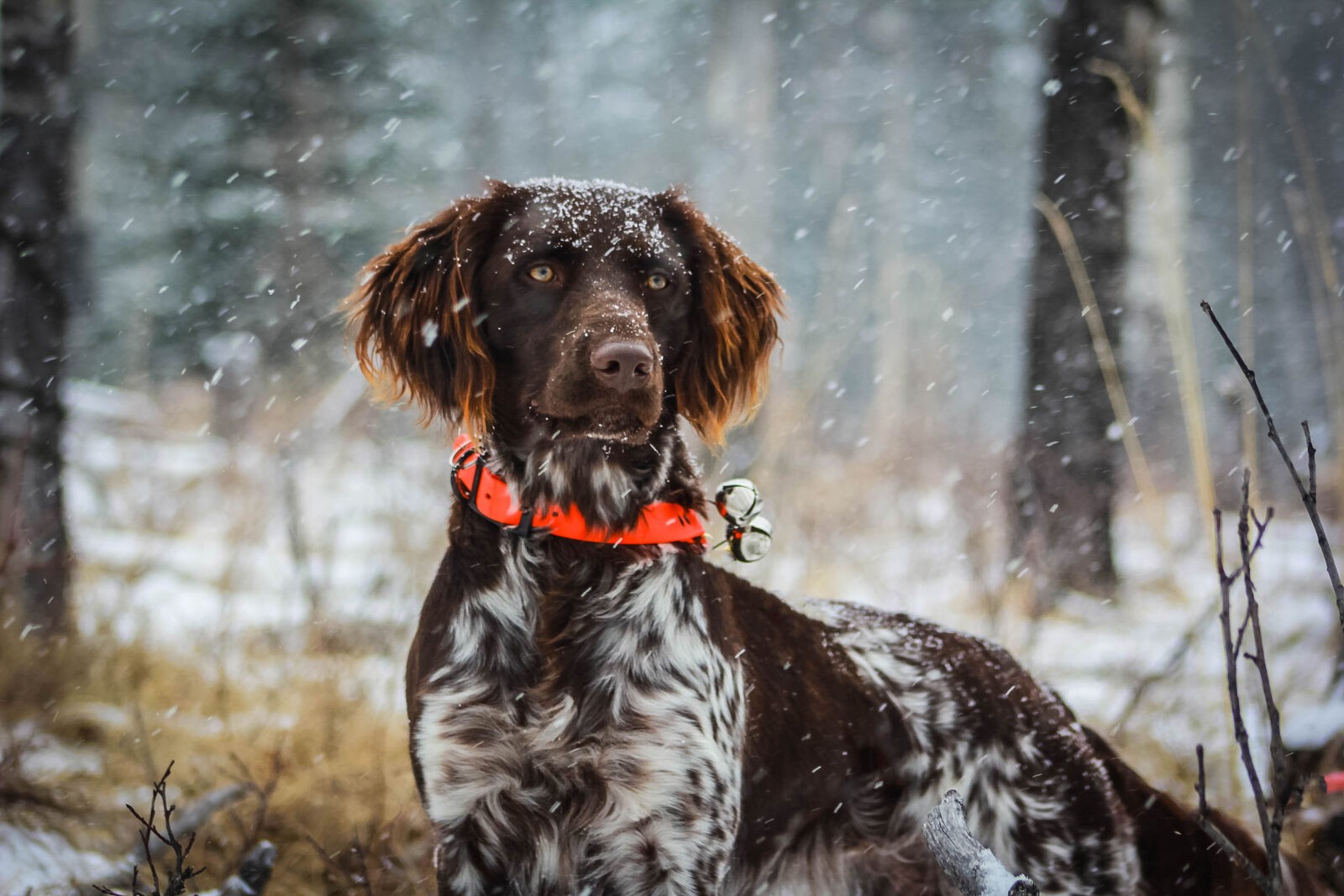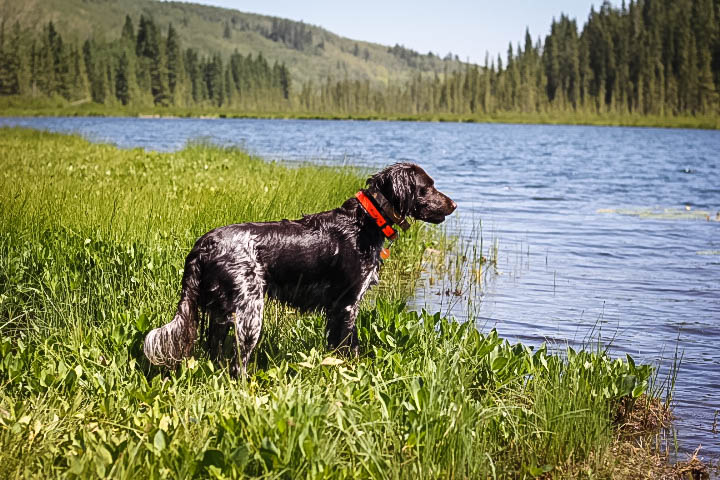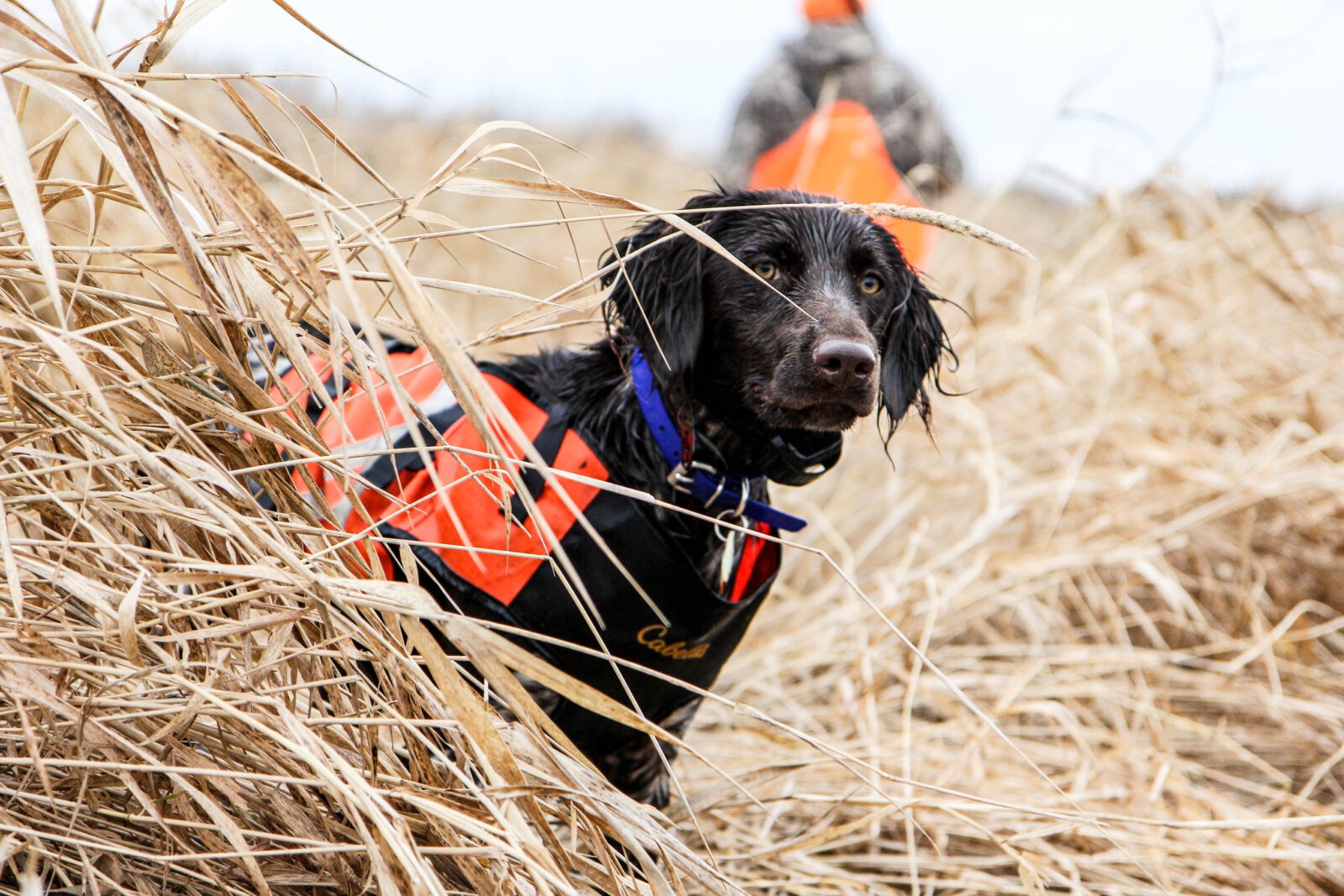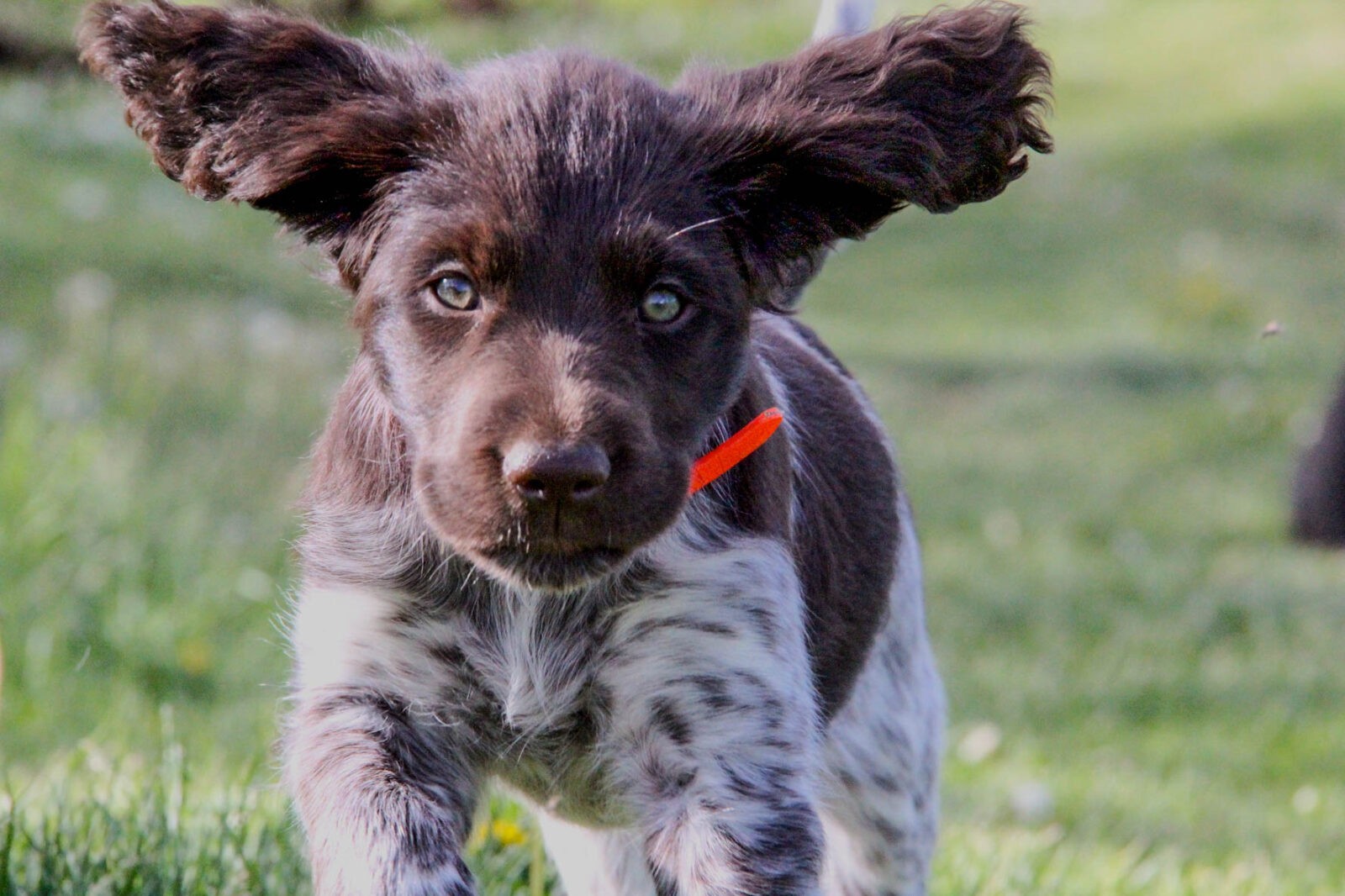 Camilo Matice van de Chesannehof is our male we imported from the Netherlands summer of 2017. He comes from the Chesannehof kennel, our friends, and a very well respected breeder in the Netherlands. Camilo comes from exceptional bloodlines and both his sire and dam have done very well in their hunt tests and conformation shows. Camilo is a very clever dog, and has been a natural retriever since 10 weeks of age. He has a strong desire to work and has a cooperative temperament. He passed the NAVHDA Natural Ability Test with 112 Prize I at 13 months of age.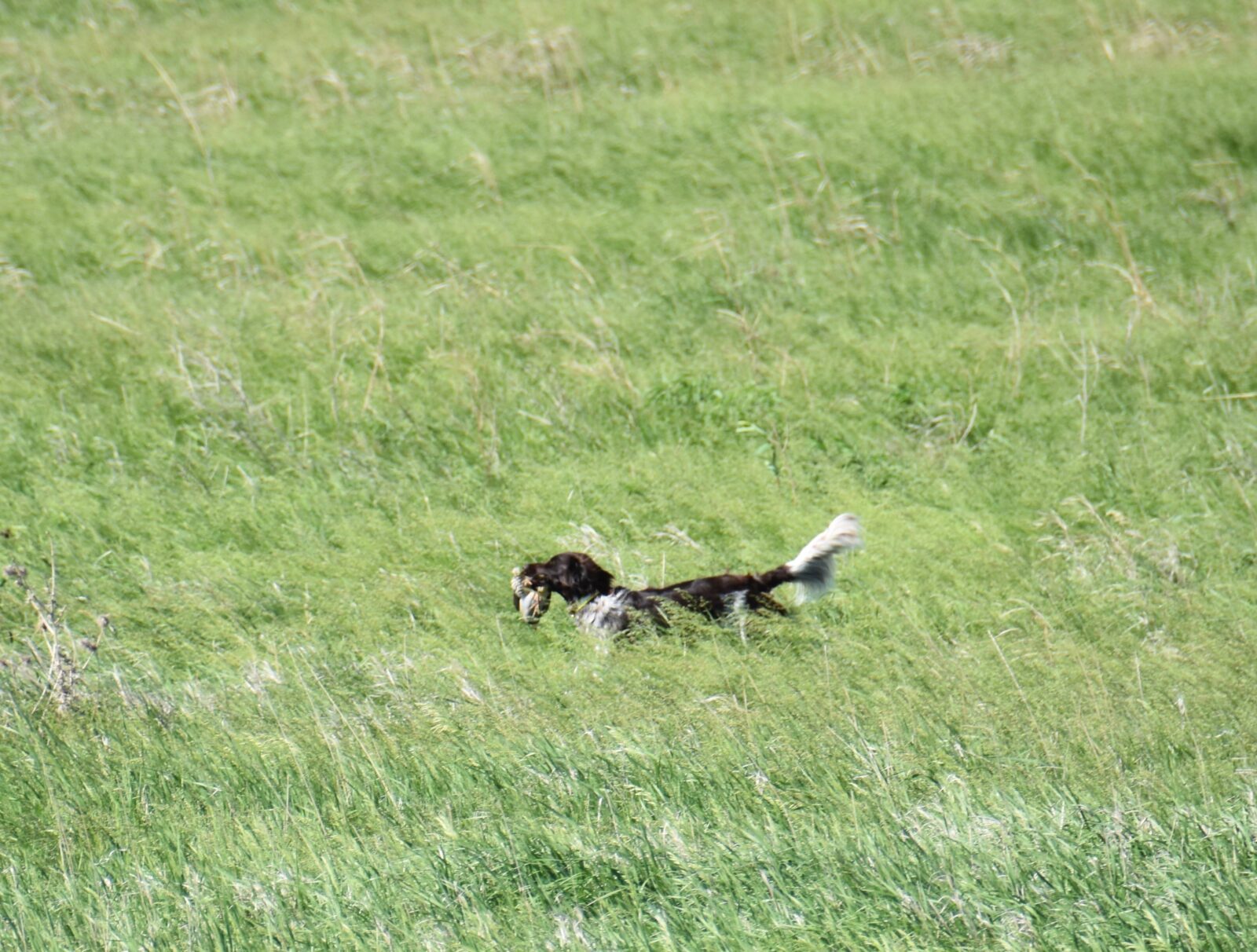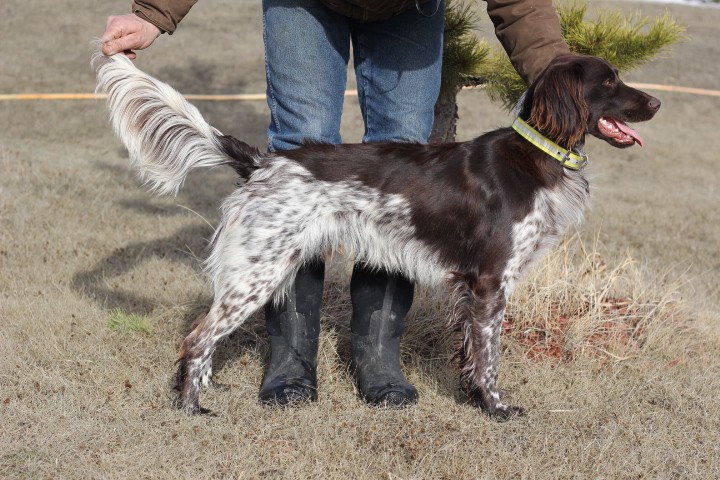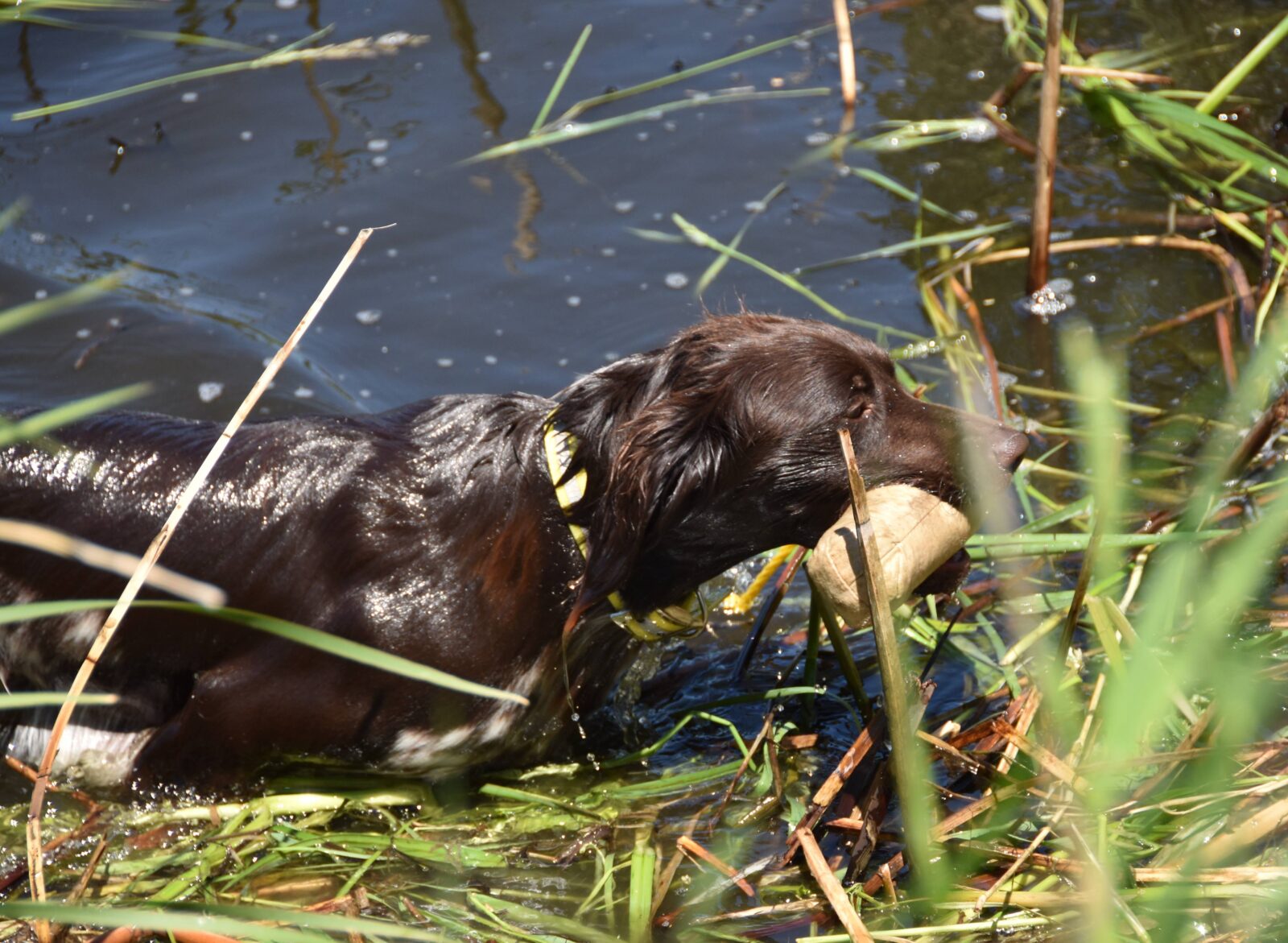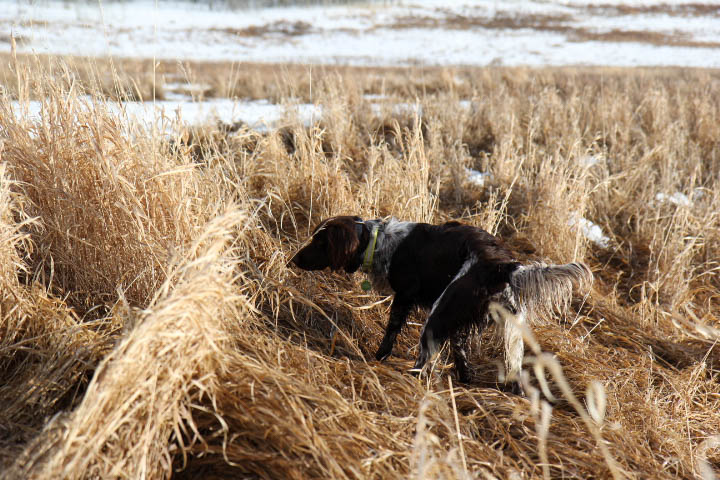 We anticipate that we will have both roan and brown/white puppies from this litter. This pairing will produce dogs with a great prey drive and cooperative temperaments that will not only be great hunting dogs but wonderful pets in the home, with children and other pets.
Our goal as a breeder of Small Munsterlanders, thanks to the assistance of Tom McDonald and Pam Robinson, is to improve the quality of the Munsterlanders breed in North America. Tom McDonald is not only our mentor, but the first person in the United States to import the breed, as well as he is one of the founders of the Small Munsterlander Club of North America.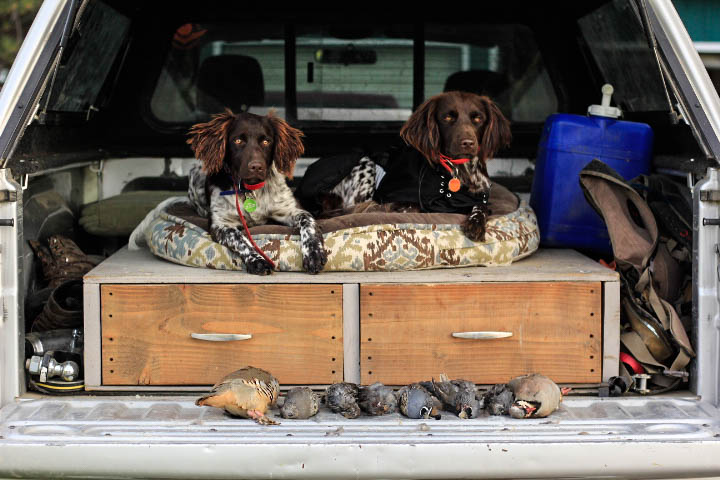 We only accept 6-7 puppy applications per litter until we know how many puppies we are expecting. We also require a non-refundable deposit to be on our wait list, the deposit will be put towards the purchase price of the pup. We will only sell puppies from this exceptional litter to people who hunt and will agree to test their dog in one or more NAVHDA tests. We sell all of our pups with a NAVHDA breed restriction and we will not remove the restriction unless a dog has been approved for breeding by the SMCNA. We will also help our puppy buyers with training and testing.
Both dogs have been approved for breeding by the SMCNA.