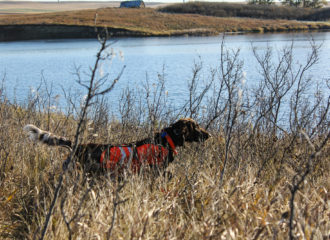 Winter blues
This past week here in Alberta has felt like a scene from the kids movie Frozen . Base temperatures lingered around the -30 degree celsius mark for far too long causing cold fingers, toes and quite possibly the sighting of a yeti. Or was that Tanner dressed up in his winter gear?… Today we shipped Robingun's...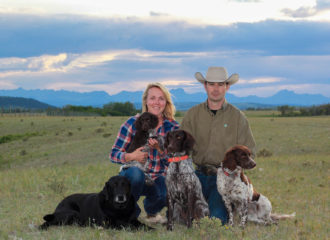 Welcome to Four point Kennels!
Hi and welcome to Four Points blog! We are Tanner and Toby and we have a passion for hunting and our Small Munsterlanders that help us get the job done.  Here you can stay informed regarding planned litters, pups for sale, NAVHDA trials and results of our personal dogs as well as the dogs we...