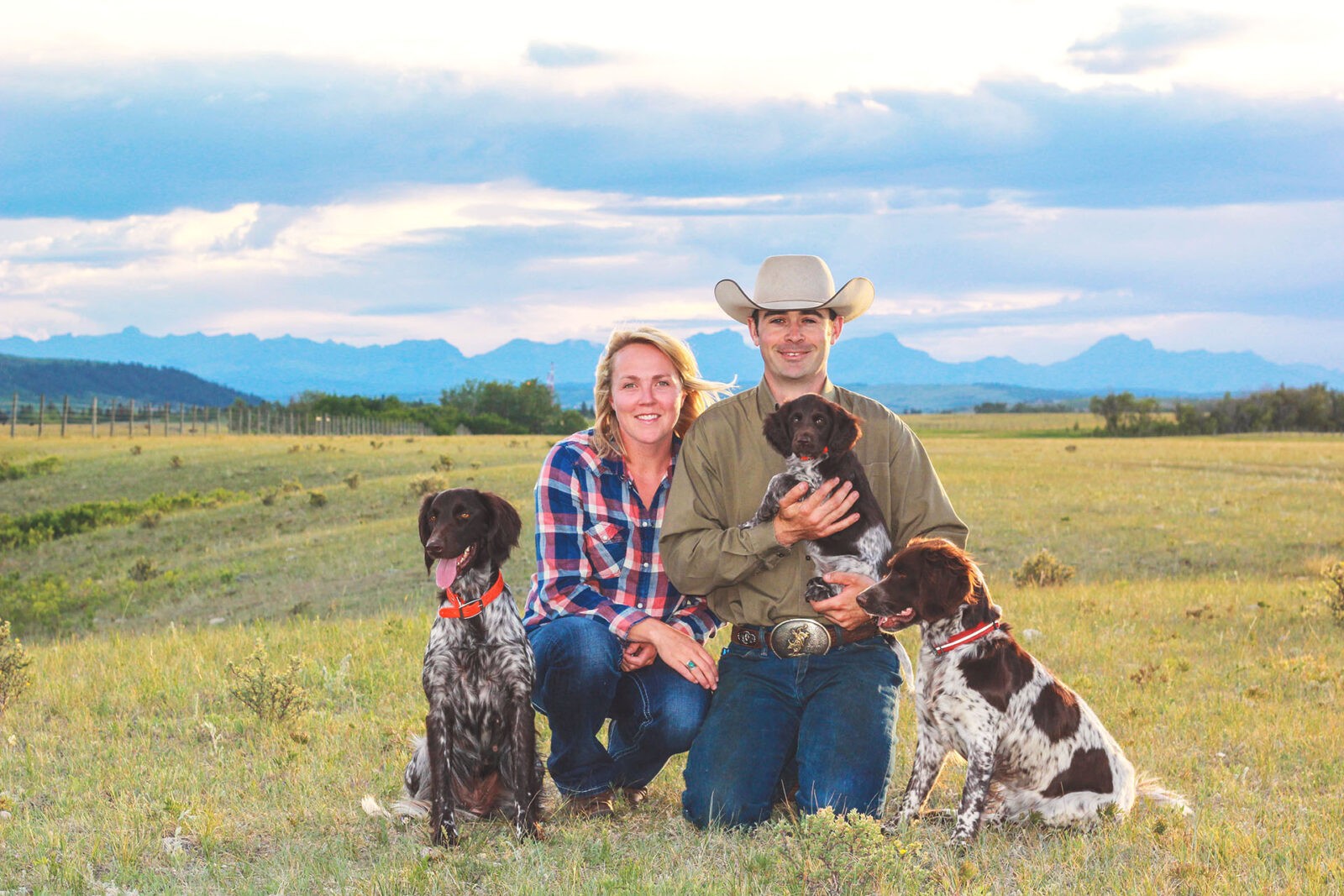 MEET TANNER & TOBY
We acquired our first Small Munsterlander in 2013 from Hunting Hills' Kennel. After owning our fair share of dog breeds, retrievers being one of them, we soon fell in love with the versatility of the Small Munsterlander, a medium sized dog that packs a punch when hunting.
Toby, who grew up on the prairies of Saskatchewan, home to some of the best waterfowl in the world and Tanner who found upland birds to be more his style, we quickly discovered a hidden gem in the world of bird dogs and we were hooked! We soon found our second Munster from our friend and mentor Pam Robinson of Robingun Kennels. With Pam's guidance we had our first litter the spring of 2016 and kept a phenomenal female pup out of it to give us our third Small Munsterlander.
During the summer of 2017, Toby travelled over to Europe and spent some time at the Chesannehof Kennel in Holland and returned home with our fourth Small Munsterlander, a male pup with exceptional bloodlines and conformation. We have high hopes for him as our stud dog. Spring of 2018 Tanner made a trip to pick up our second Chesannehof pup, a female who is a wonderful addition to our kennel.