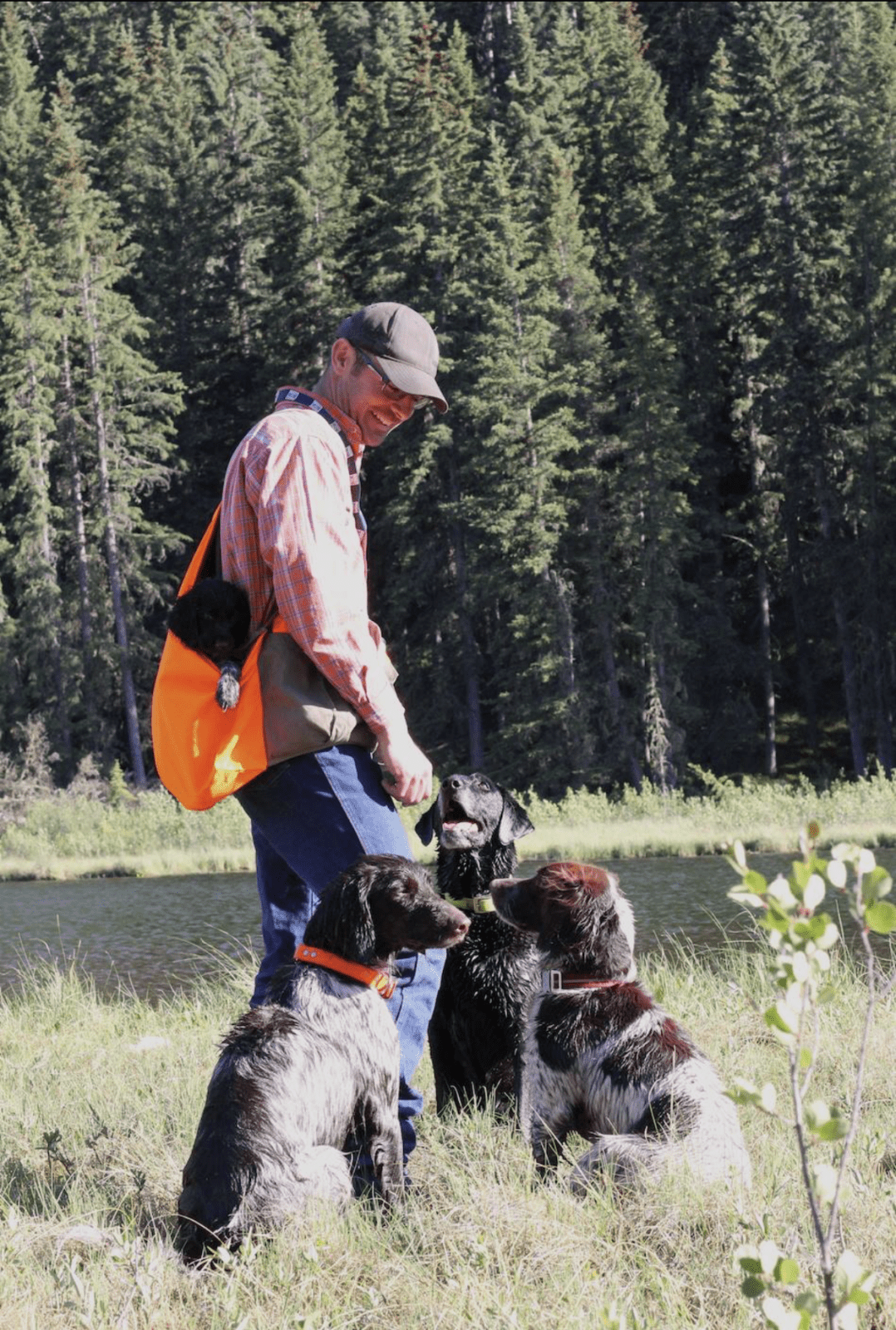 MEET TANNER
We acquired our first Small Munsterlander in 2013 from Hunting Hills' Kennel. After owning our fair share of dog breeds, retrievers being one of them, we soon fell in love with the versatility of the Small Munsterlander. They are a medium sized dog that packs a punch when hunting, yet, are wonderful companions in the home.
Tanner is an avid hunter of both waterfowl and upland game and he quickly discovered a hidden gem in the word of bird dogs and we were all hooked! Our second Munster is from Tanner's friend and mentor, Pam Robinson, owner of Robingun Kennels. With Pam's assistance and guidance, we had our first litter in the spring of 2016.
During the summer of 2017, we imported a Small Munsterlander from the Netherlands – a male pup with exceptional bloodlines and conformation from Chesannehof Kennels. We have high hopes for him as our future stud dog.
We whelped our second litter in April of 2016 and our third litter in June of 2017. We have earned a NAVHDA's Breeders Award for our "A" and "B" litters. We are working collaboratively with Robingun Kennels to acquire additional breeding stock from Denmark and the U.S. for 2019. Tanner will be busy training our new pups, as well as prepping our older dogs for the NAVHDA UPT/UT tests.
The diversity of this breed makes them a wonderful family companion. It is our goal to produce exceptional hunting dogs that excel in the field. Please feel free to contact Tanner if you have any questions about our breeding program or our dogs.